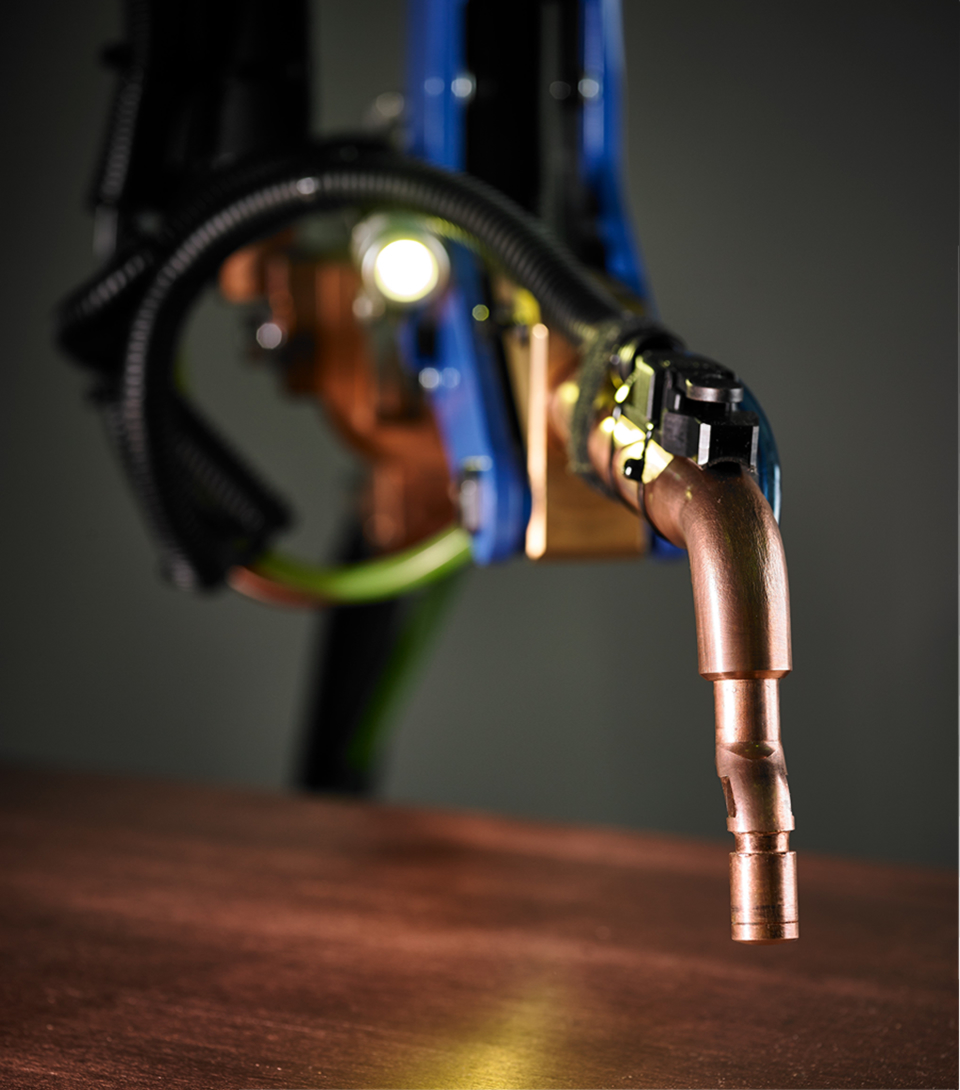 Clean and Strong
specialized manufacturer of
table spot welders
we are taking on the challenge of developing new welding
technologies and contributing to the development of the sheet metal
industry and its role in society by offering reliable quality and services.

Table Spot Welder MYSPOT

World-Class koyo giken's
Technology

NEWS
Table Spot Welder "MYSPOT" dramatically increases productivity.
High-quality finish anyone can achieve.
Table spot welder MYSPOT enables welding work to be performed by just one person. Once you place the workpiece on the copper table and select its material and thickness, you can start welding immediately. MYSPOT makes it possible for anyone to perform welding with the same high quality, no burn marks or distortion.

User's Voice - Wilson & Gilkes Pty Ltd.

"This is an extremely versatile method of spot welding where a 5mm-thick solid copper plate forms a 'tabletop' on which the fabricated product is placed. Copper is used because of its high level of conductivity. The other conductor is a movable arm which can be easily maneuvered into tight spaces and corners. The biggest advantage of the table spot welder is it allows spot welding of very large items such as cabinets, racking and shelves.

Table spot welding saves our operators from manhandling bulky items - the copper tabletop acts as a work bench whilst welding. This process requires far less man-hours than traditional welding and is very effective in high volume production applications."